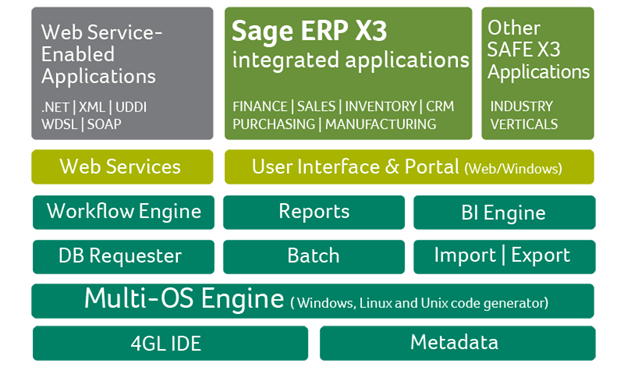 Sage Xtend facilitates ease in conducting business and helps companies improve cycle times, reduce clerical errors and ultimately increase business levels.
Requests coming from the website can flow seamlessly through to Sage ERP X3 backoffice functions according to pre-defined business rules. By streamlining the order acceptance process, orders can be fulfilled quickly and with fewer errors, resulting in more satisfied, loyal customers and more opportunities for repeat business.
Sell-side functionality can be easily set up to automatically apply business rules like credit checking, inventory allocation and promotional pricing − based on order type and/or customer type − for orders coming through the website.
Companies also have the flexibility to incrementally add other e-business capabilities over time, such as buy-side functions for RFQ's and purchasing.
By effectively integrating a front-end e-business system for sales, purchasing and CRM with a complete backoffice application encompassing manufacturing, distribution and accounting, businesses can have a unified view of information and ideally position themselves to better service customers and to create solid relationships with suppliers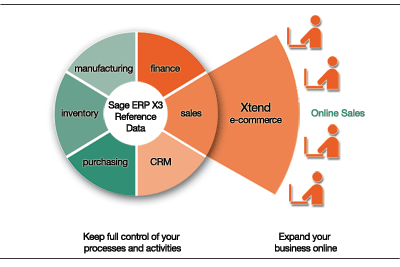 Web Services simplify connectivity to external applications
SOAP/WSDL publication
Templates models able to expose
The Safe X3 object model (CRUD)
Any Safe X3 method (subprogram with arguments)
Based on a Web application of the Safe X3 web server, that manages the services requests and the connection to SAFE X3 server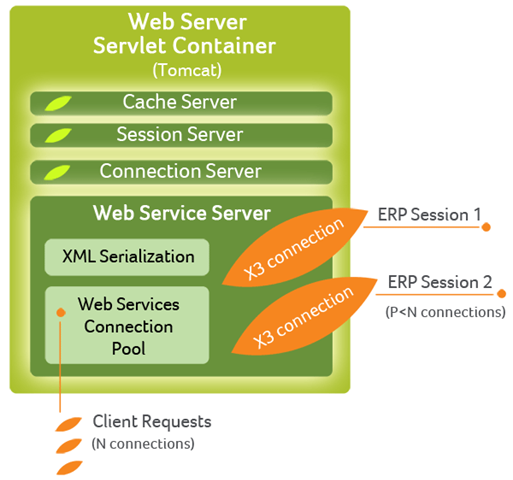 SAFE X3 Java Bridge Library
In order to add easily technical functionalities to the X3 platform, a new component was added: the Java Bridge server. In order to avoid developments in the traditional X3 engine, it was decided to make available a request for a processing to be carried out in another Adonix server. The component « Sage X3 Java server » has the same presence as a traditional X3 engine: it listens to a port just as the "deamon adxd" does.
The component "Safe X3 Java Bridge Server" is an extensible server which publishes technical functionalities for the application server of the "Sage MGE X3″ software. The component "Safe X3 Java Bridge Server" is now developed in Java around an OSGI framework. The published functionalities are implemented in the form of "OSGI bundles".



+27 12 347 9588

E-mail us

Customer Success

View all case studies