Main Features:
Accurate, real-time reporting for informed decision making.
Timely Internal and External reporting ensures integrity and accountability.
Streamline business processes for better fund management.
Accurate cost allocation and budget management. Example - Project and Activities.
Workflow appoval cycle for Budget versus Actuals
Commitment Accounting
It's not enough to simply have the right information at your fingertips. You have to be able to accurately interpret it. Sage ERP X3 supports this requirement with convenient tools designed to optimally evaluate, compile and present all your data. Take advantage of the individual design and evaluation options to consolidate up to date information in your enterprise - and make faster, better informed decisions on all levels.
Sage ERP X3 provides a number of standard functions to assist your business to analyse its data:
Full integration with Crystal Reports
Statistics Engine builds real time data from anywhere in the system
Requester Reporting Engine enables questions to be answered quickly in the form of standard grid reporting or graphical representation
SQL Command Enquiry function allows you to build technically complex queries on the database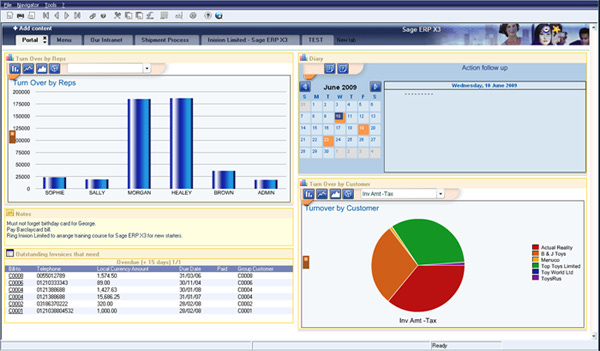 Sage ERP X3 software integrates all your information and business processes within one single software system. Extensive functional coverage and full data integration within Sage ERP X3, coupled with a powerful workflow engine as well as easy-to-use reporting and business intelligence tools, give your company real-time control and visibility over its activities and improve decision making in each of the key areas supported by the system.
Sage ERP X3 enables you to map your various business processes within the system and graphically represent them to your users, increasing the productivity of your team and ensuring that all actions are carried out in a uniform manner.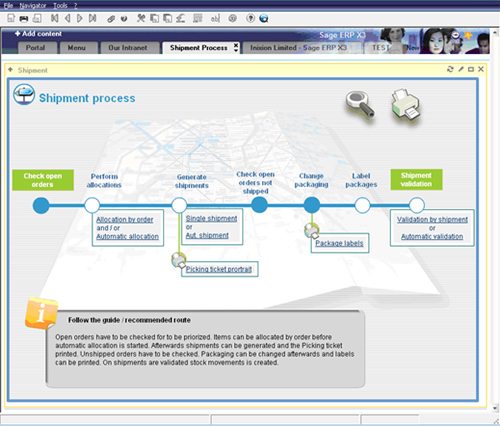 From the process flow users can click on each step to directly launch the correct Sage ERP X3 function.



+27 12 347 9588

E-mail us

Customer Success

View case studies



Related Links