Sage ERP X3 Version 6
Sage ERP X3 V6 offers 583 enhancements and new features focusing on:
Saving time & Reducing Costs
Financials Span & Cost Control with multi-legislation, multi charts of account in one referential folder and integration of finance specialist features such as Fixed asset management, Credit Management, Consolidation & Reporting, Treasury and SEPA compliance
Process optimisation and agility with sub-contracting, enhanced Quality Management, Distribution costs, Preparation Orders optimisation, Engineer To Order. Preactor, Ortems alliances for APS; Assetium, Lascom for PLM; DIMO, AXEL for CMMS, Osys for MES; to provide a full SCM/MES system very strong in both process and discrete manufacturing industries.
Interoperate across dispersed teams
International development with new countries covered and a unified repository for all financials globally
Collaboration & Coordination with LDAP directory, MS Office 2007 and Outlook 2007 integration, Enhanced Workflow Agent, Sage Visual ProcessesTM V2
Improve customer experience
SAFE X3 Web app server, running on Tomcat/Apache, allowing web facing ERP applications
Sage Enterprise WebtopTM (to be released in the next point release of V6 due second half of 2010) for personalised dashboards for all extended enterprise users
Alliance with Docubase (ECM) and Readsoft (Document Processing Automation – DPA) allowing for invoice automated processing
Sage ERP X3 V6 operates in 64 bits for Microsoft Windows Server 2008, RedHat Linux 5, IBM AIX 5.3, Microsoft SQL Server 2008 and Oracle® Database 11g R2 with Real Application Clusters and EXADATA compliance

For more information visit our Sage ERP X3 Page.

Web Portal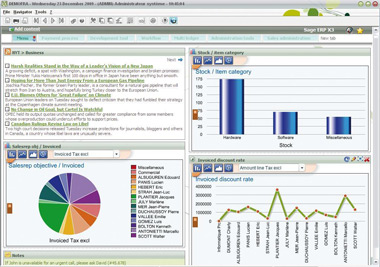 Sage Visual Processes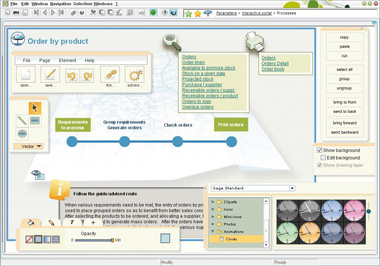 Sage Enterprise Webtop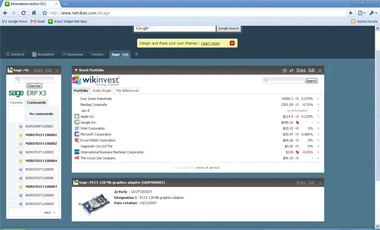 Business Intelligence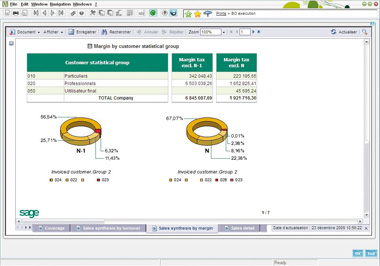 Interactive Gantt Diagrams


Graphics and Indicators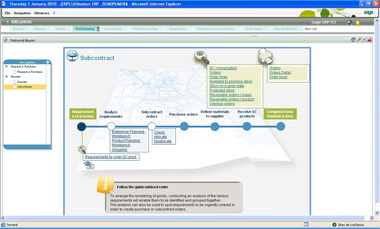 E-Business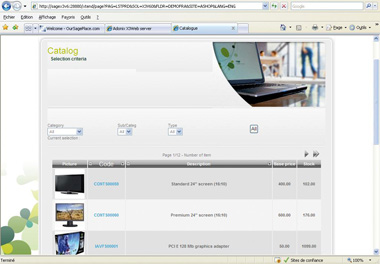 +27 12 347 9588

E-mail us

Related Materials

Additional: Solutions